Tied The Knot? Rely on the Masters of Planning
Wish you had one central spot to find more info on the awesome ideas, vendors, and trends you see here at Wedding Salon? We proudly partner with The Knot to collaboratively connect you with amazing resources online and at your fingertips.
Our friends at The Knot have the details of everything you want to know to have the wedding of your dreams.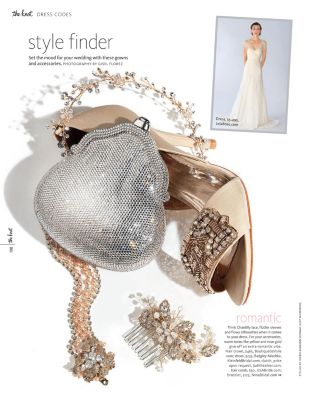 The Knot is a great resource for all aspects of your wedding from the hottest hairstyles to the yummiest cakes in your area from New York City to Los Angeles to Miami to Chicago to Washington DC! Planning a destination wedding? No problem! The Knot's sophisticated directories will provide you with resources in areas that you're not familiar with.
With the tools on their website like the planning checklist, 'wedding budgeter', and inspiration boards for ideas to plan your dream wedding, you will be on top of your game in your wedding planning process.