Friday Vendor Spotlight – August 5, 2016
Exotic Looks by Karen
Karen, founder and CEO of Exotic Looks By Karen LLC and co owner of Signature Weddings NYC, has an experienced and professional staff that understands the importance of looking glamorous and specializes in exotic looks. One of their areas of expertise is bridal make up. They will make it easy for you and travel to you or you can go to them at their location in Valley Stream Long Island.
Floral Sentiments
For 25 years Floral Sentiments has worked with brides and grooms to help them create their perfect wedding atmosphere. Their team dedicates themselves to listening to their clients to fully understand what they want then make their dreams come true. Floral Sentiments also has an extensive list of wedding planners, lighting specialists, pastry chefs and venues and much more. Catering to all budgets their sole goal is to make your wedding dreams become a reality.
Gotham Wines & Liquors
"While selections from California take center stage, truthfully a 'world of wine' awaits 'lucky' Upper West Side shoppers at this 'busy', 'unpretentious' 'hodgepodge of a store' known for some of the 'best prices around'."
– ZAGAT SURVEY 2004
Stylisted
Stylisted is an online platform that allows women to book in-home hair styling and makeup appointments from a network of vetted beauty professionals. Gone are the days of rushing to-and-from the salon in rain and high humidity before a big event. Skip the salon, select the best professional for your needs, and wait for beauty to knock at your door.
US Virgin Islands
The U.S. Virgin Islands consist of many small islands in the Caribbean. Some of the more well known islands include St. Croix, St. John and St. Thomas. These islands can make for a great destination wedding to honeymoon destination. Each island offers a little variation in culture, but all have warm sandy beaches, blue waters and welcoming smiles.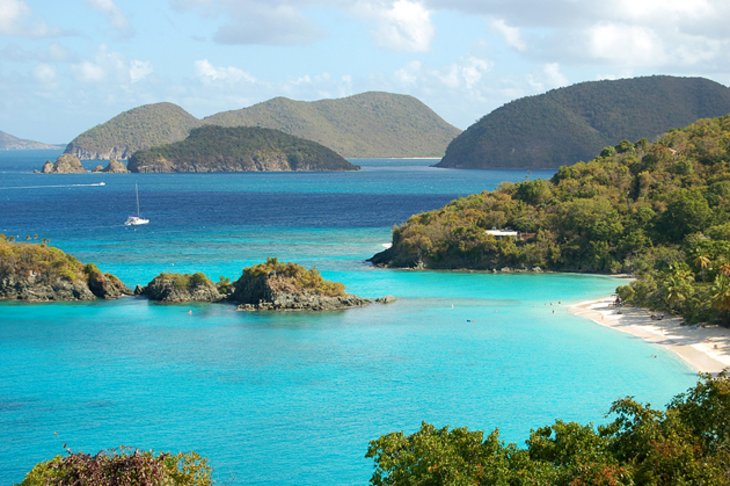 Andrea Freeman Events
Want to have a one of a kind wedding? Andrea Freeman Events is the way to go. They are successful in bringing together unique, beautiful, elegant, fresh, and never cookie-cutter events by favoring quality over quantity, by having a great sense of awareness of detail, and complete attention towards their client.
Bud Maltin Metropolitan Music
Music is an essential part of a wedding celebration, who better than Bud Maltin Metropolitan Music to put that excitement and energy to your reception. For over 20 years they have been providing music to weddings, corporate and business events, and many other special events.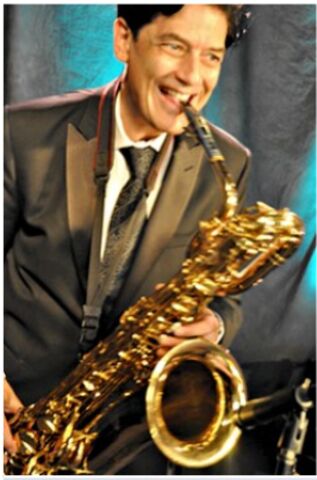 Glo Beauty Bar
Every bride is looking for that flawless look for their wedding day what better place to visit than Glo Beauty Bar. They create personalized makeup looks, as well as educate the clients with a personalized focus. They offer full-service and personalized makeup applications and hair coloring, cutting and styling services to their many clients.
Alexander Nash
Looking for the perfect garment for your groom on your special day? Alexander Nash has all that you need. They are known for being artisanal, bold, and classic. Their style is timeless, unfazed by the ebbs and flows of fashionable trends. Their passion is 'undressing the art of dressing up'.
Ariston Flowers & Boutique
Testimonials of previous clients like "absolutely beautiful", "stunning work" and "magnificent" are a few to describe Ariston Flowers & Boutique. They cater to provide the utmost exceptional pieces to bring your wedding to life and have you and your guest overflowing with excitement of the beauty created.
By Invitations Only Design
Weddings are all about the minor details that make that day special for a bride and By Invitations Only will guarantee that. They are a unique stationery boutique that focuses on details, whether it is the paper, copy or the embellishments they want their client to feel confident that their design will be the most special and unique for that day.
Carroll's Staten Island
Flowers are one of the main attractions in a wedding; they bring a sense of serenity, peace and love and Carroll's Staten Island are there to offer those qualities and more. They care about each and every bride and are honored to work with them, and in doing so, become part of your family.
Courtyard by Marriott Isla Verde
Ever thought of a destination wedding in the Caribbean? Set your sights on an enchanted and romantic Puerto Rico wedding destination at the Courtyard by Marriott Isla Verde. With the Atlantic Ocean as the backdrop, the full-service San Juan hotel is the perfect venue to host everything from your ceremony and reception, to your rehearsal and post-bridal brunch. The Courtyard by Marriott Isla Verde Beach Resort is the place for your perfect Puerto Rico wedding.
Cove Haven
Looking for a romantic place for your honeymoon or even your wedding reception? Cove Haven located on the shores of Lake Wallenpaupack can offer that for you, they bring romance and recreation to Pennsylvania's largest man-made lake. This is the land of love for you to enjoy with your partner in life.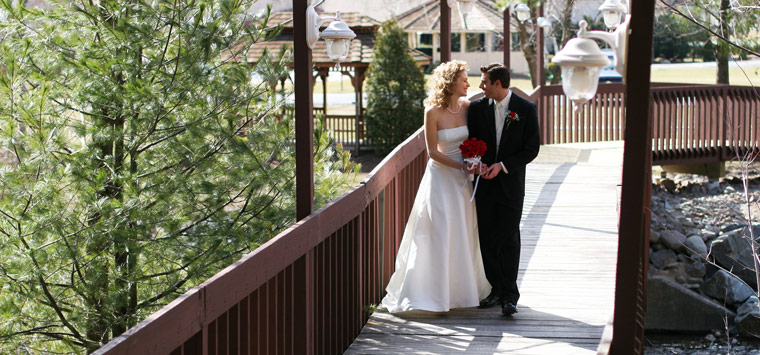 Cranwell Resort Spa & Golf Club
Confused about where to get married? Cranwell Resort Spa & Golf Club is your destination. This is a timeless setting for life's special occasions any time of year with a stunning panorama of the Berkshire Hills in historic Lenox. Spring and summer are lively seasons with vibrant landscaping perfect for outdoor weddings. Autumn's dramatic colors provide a backdrop with spectacular views of the season's foliage and if you love the romance of winter with cozy fireplaces and pristine scenery, your winter wedding will be breathtaking.
Aruba Tourism Authority
Our white-sand beaches, cooling trade winds and warm, friendly people are just a few reasons why so many people return to Aruba year after year. Choose a spotlight to begin discovering everything that makes us one happy island.
Brilliant Films
We specialize in impact. Creating a film all about you and your very own love story will not only make your wedding stand out, but will connect your guests with the relationship and life you are building with your loved one. Guests can watch with the two of you, hearing about how you met, all about the proposal, the adventure of wedding planning, and looking forward to your life together.
Johnson's Popcorn
Since 1940, Johnson's Popcorn has been one of the most famous icons of Ocean City, New Jersey's Boardwalk. The aroma of hot caramel tossed over giant kernels of popcorn has lured millions of visitors to Johnson's Popcorn's storefronts that lie beneath the red and white awnings on Ocean City's famous boardwalk! All of Johnson's Caramel Popcorn is "Hand Mixed" in large copper kettles. This mixing process always draws a crowd of fascinated eyes and hungry snackers during the summer season. So don't forget to order your favorite hand mixed Caramel Popcorn today!
Photo credit: Johnson's Popcorn
LaCroix Beverages
Pure Sparkling Refreshment. LaCroix sparkling water is 100% natural, made with nothing artificial. Calorie, sweetener, sodium, caffeine and gluten free, LaCroix comes in 19 flavors. LaCroix is 100% recyclable in its portable, trendy packaging. Rhyming with "enjoy", we know you'll "enjoy LaCroix".
Photo credit: LaCroix
Limitless Escapades
Taking in the beauty of white sand and turquoise water, there's a beach just for you. It's no wonder why a few of them have been recognized as the best in the world. From all-inclusive resorts to romantic cruises, there is no limit to your travel experience.
Shoals Club on Bald Head Island
The Shoals Club is a relaxed, family-focused beach club, built for the enjoyment of Bald Head Island property owners and their guests. Overlooking the legendary Cape Fear Point, the Shoals Club takes its name from the sandy "Frying Pan Shoals" that extend some 20 miles from the cape. From the club's extraordinary vantage point, members and guests enjoy fine and casual dining, swimming, direct beach access, and a host of activities for children and adults.
Photo credit: Shoals Club
The Florida Keys & Key West
Welcome to our islands! A dream vacation, yes, and getting here is most important. Our drive-to islands are rich in arts and culture. Yet, if you crave the wild outdoors, our guided eco-tours, walking trails, environmental centers and a plethora of green travel initiatives will satisfy.
Los Cabos Advisor
Los Cabos Advisor is 3 hotel companies, Casa Dorada Hotel, Mexico Grand Hotels, and Solmar Hotels and Resorts are all available for your perfect honeymoon! Enjoy the beautiful beaches and resorts.
Mexico Tourism Board
The Mexico Tourism Board (MTB) is the organization entrusted to coordinate, design and develop the national and international strategies of touristic promotion for Mexico. Furthermore, the Mexico Tourism Board is also in charge of promoting the numerous destinations and activities that Mexico has to offer, as well as Mexico's many natural and cultural locations.
National Registry/Chefworld
Chefworld is committed to delivering the finest the world has to offer with our line of fine china, crystal, and tableware, all with lifetime warranties. Our fine china, crystal, and tableware feature a lifetime open stock, half-price replacements and a five-year exchange policy.
Photo credit: National Registry Direct
O'ahu Visitors Bureau
Sometimes called "The Gathering Place," O'ahu certainly lives up to its name. The third largest Hawaiian island is home to the majority of Hawaii's diverse population, a fusion of east and west cultures rooted in the values and traditions of the Native Hawaiian people. It's this fundamental contrast between the ancient and the modern that makes discovering Oahu so enjoyable.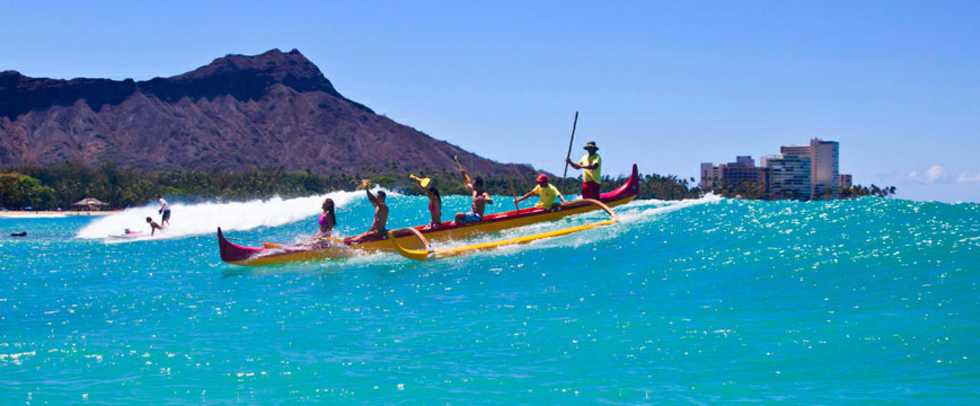 Photo credit: Oahu's Travel Site
Puerto Rico Tourism Board
Puerto Rico might be a small island, but it is surrounded by more than 270 miles of beautiful coastline. And it's not just the quantity of beaches that's impressive. There's an endless number of activities you can do under the sun. Some offer you world-class surfing. Others feature miles of reefs with plenty of marine life to admire. Even if you just want to spend the day relaxing just taking in the beauty of white sand and turquoise water, there's a beach just for you. It's no wonder why a few of them have been recognized as the best in the world.