The White Dress
Galia Lahav has mastered the art of creating exquisitely-detailed and highly sought-after luxury bridal gowns.  Since it's inception in 2002, The White Dress has come from humble beginnings to one of the most distinguished couture bridal salons in the United States.
Upon entering the salon, you will be warmly greeted and paired with the perfect stylist to make you and your companions feel at ease.  Your stylist will customize your experience in order to help you find your dream gown.  The professionals at The White Dress will assist you in understanding fit, fabrications, and the look that is best for your event, and most importantly best for you!
VENE AI Studio
16 years ago, VENE AI was born when a promise was made to create a one-of-a-kind gown for a best friend.  Now, VENE AI promises to help you shine as you make your biggest promise when you say, "I do".
Every VENE AI gown is made-to-order using only the finest fabrics and materials.  Because every bride is unique, multiple VENE AI gown pieces are designed to be interchangeable among their styles, so you can create and customize the exact look you want.
VENE AI's mission is, "To make a gown that is just as special as the woman wearing it"
Winnie Couture
Winnie Couture gowns are known for their immaculate craftwork and impeccable fit.  Wife-and-husband team, Winnie and Chris, founded Winnie Couture in 2001, and after just a few short seasons the salon began to gain momentum in the bridal industry.
TODAY, WINNIE COUTURE DRESSES ARE AVAILABLE IN OVER 150 STORES ACROSS NORTH AMERICA, EUROPE, AND ASIA.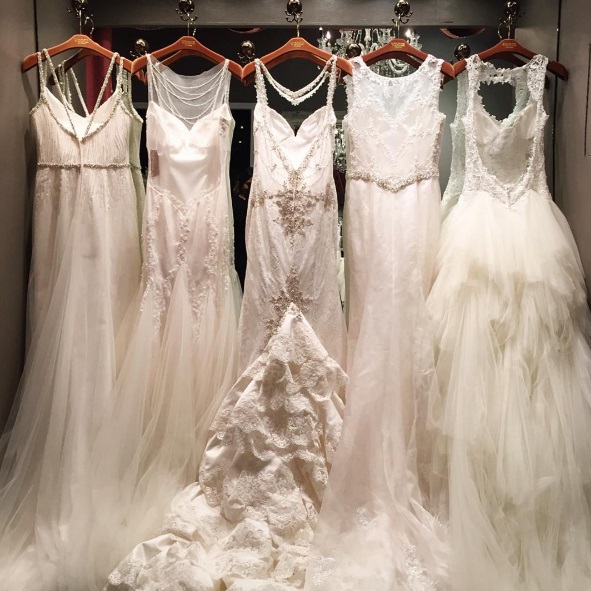 Winnie Couture has been featured in over a dozen prominent high-fashion publications.  Industry insiders, celebrities, and fashionistas alike, go to Winnie for their big day debuts—so why not you.